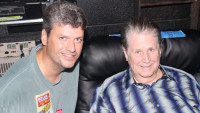 I love ESQ …
"
Endless Summer Quarterly
is a great magazine!
" — Brian Wilson
Incredibly in-depth …
"Endless Summer Quarterly goes deep into the history of The Beach Boys' music, and is the most definitive word on our history."
— Mike Love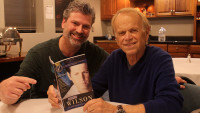 ESQ is an inspirational read …
"Endless Summer Quarterly is an inspirational read for anyone interested in learning about The Beach Boys
."
— Al Jardine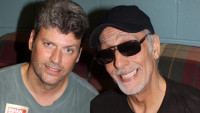 ESQ keeps the legacy alive …
"I think
Endless Summer Quarterly
is the best institution that keeps The Beach Boys legacy alive
."
— David Marks
ESQ is the life force …
"I think ESQ has been the life force of keeping Beach Boys' fans abreast of what's happening, and it adds a great historical viewpoint with the different interviews they do. I feel very comfortable talking with ESQ because I really respect the honesty of the magazine." — Jerry Schilling; President, Brother Records
Thanks for visiting the site and having a look at The Beach Boys publication of record, Endless Summer Quarterly magazine
The Spring 2020 edition of Endless Summer Quarterly [ESQ] magazine (Issue #129) features a new interview with Brian Wilson about the Brian Wilson Scholarship, the Long Promised Road documentary and his thoughts on Nick Walusko. Brian is accompanied in the coverage with UCLA professor David Leaf and documentarian Brent Wilson. The second feature is Jon Kanis' beautiful article on his friend Nick Walusko, which includes new interview content with Darian Sahanaja.
The Winter 2019 edition of ESQ magazine (Issue #128) is a tribute to the late Nick Walusko and is the perfect companion piece to the Spring 2020 edition. In this loving tribute, Mike D'Amico, Probyn Gregory, Paul Von Mertens, Bob Lizik, Todd Sucherman, Jeffrey Foskett, Nelson Bragg, Mark London, Gary Griffin, Scott Bennett, and Andy Paley each reflects on his experience and friendship with Nick.
The Fall 2019 edition of ESQ is the first in a series of COLLECTOR'S EDITIONS, beginning with Mike Love. Mike, having recently released 12 Sides Of Summer on July 19, 2019, was primed to promote his new album, and welcomed the opportunity to revisit his days in Santa Barbara and discuss his unreleased material. Mike reminisced about those days, along with producer Paul Fauerso and engineer Jeff Peters. Paul produced First Love, Mike Love Not War, and a third unreleased album project titled World Peace. Mike, Paul, and Jeff provide the details. Also included in this edition are interviews with Country Love producer Al Perkins, 12 Sides Of Summer producers Sam Hollander, Josh Edmondson, and Scott Totten, and engineer Tom Gordon. Fill in the historical gaps of Beach Boys' information with this edition.
In the event you're just discovering Endless Summer Quarterly magazine, we highly recommend you take your time looking around and visit the ESQ STORE page to view ESQ's complete back issue catalog.
ESQ is the only Beach Boys outlet where you can win LPs, CDs, and memorabilia from members of The Beach Boys just for being a subscriber!!
If you have any questions about the status of your subscription, direct them HERE.
Letters to the editor should be directed HERE.
In music,
David Beard
The best dang connection…
"I think Endless Summer Quarterly is the best dang connection out there to The Beach Boys and Brian Wilson related news. It's up to date and has informative and fun interviews, plus exciting updates on what everyone is doing." — Nick Walusko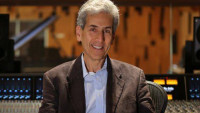 You need to read ESQ…
"Endless Summer Quarterly is 'THE' Beach Boys premiere publication (of record) ... if you're a hard-core collector, if you are a devoted fan, you need to read Endless Summer Quarterly." — David Leaf
Capturing the music in every edition…
"I call Beach Boys' music, 'heart music;' it bypasses the brain and goes straight to the heart. Endless Summer Quarterly captures the heart of the music and feeds the brain in every single issue." — John Stamos
A definite treat to read…
"Endless Summer Quarterly is a definite treat to read. For any hard-core Beach Boys fan ... you'll never be disappointed with the pictures, information and interviews. David Beard is a loyal fan and 'BB historian.' I consider him like a family member. Thank you David. Love you." — Carnie Wilson
ESQ gets better with each edition…
"I always look forward to Endless Summer Quarterly. The look of the magazine gets better with each edition. I especially like the way the magazine encompasses everything and anything from a positive point of view, and really celebrates the music." — Alan Boyd