July 24, 2020
By Bruce Johnston
My long time music biz friend Tony Berg phoned me last week and talked to me about working in the studio with a very successful known all over the world DJ who goes by the name Skrillex. His civilian name is Sonny Moore and his Skrillex concerts sell out everywhere he's in concert. If you love great grooves, beyond amazing lights, a full house of rockin' people, great videos on all the screens, music from the future, Skrillex is your best bet!
What I like about Sonny is that he's humble, very musical and also an amazing singer. He plays great guitar & he's an excellent songwriter.
If that's not enough, he really knows his way around the studio as a producer. Though Sonny's success at the moment is being a DJ with millions of worldwide fans, he's about to add recording and singing his songs into his career mix. His voice has a slight Kurt Cobain 2020 grit sandpaper sound. Not bad for a guy listed in Forbes Magazine!
Sonny decided to see what vocals might do to his new emerging sound and I was contacted. My Skrillex aware sons were very happy that I was possibly going into a studio with Sonny (hmmmmm, could this be a follow up to my vocal involvement on Pink Floyd's The Wall album?). Well, as I'm currently a temporally out of work, semi-rock star with a rusting Grammy and too much time on my hands guy, I drove an hour down the coast from Santa Barbara to Zuma Beach, checked out the summer surf (flat by the way) and then arrived at the very famous & classic Shangri-La Recording studios north of Malibu (the studio is now owned by Rick Rubin).
Sonny & his great people were fantastic to work with and though I went to the studio just to take the temperature of the project, we wrote a song in the early afternoon and recorded the track, vocal leads & backing vocals by the early evening. We will get together soon and finish the recording and hopefully more songs come to life.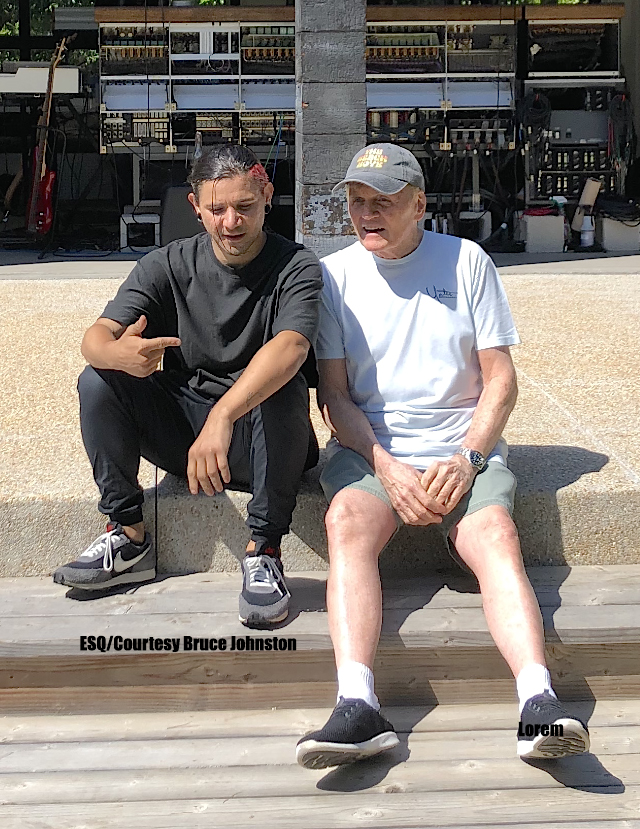 ©2020 Endless Summer Quarterly/All Rights Reserved